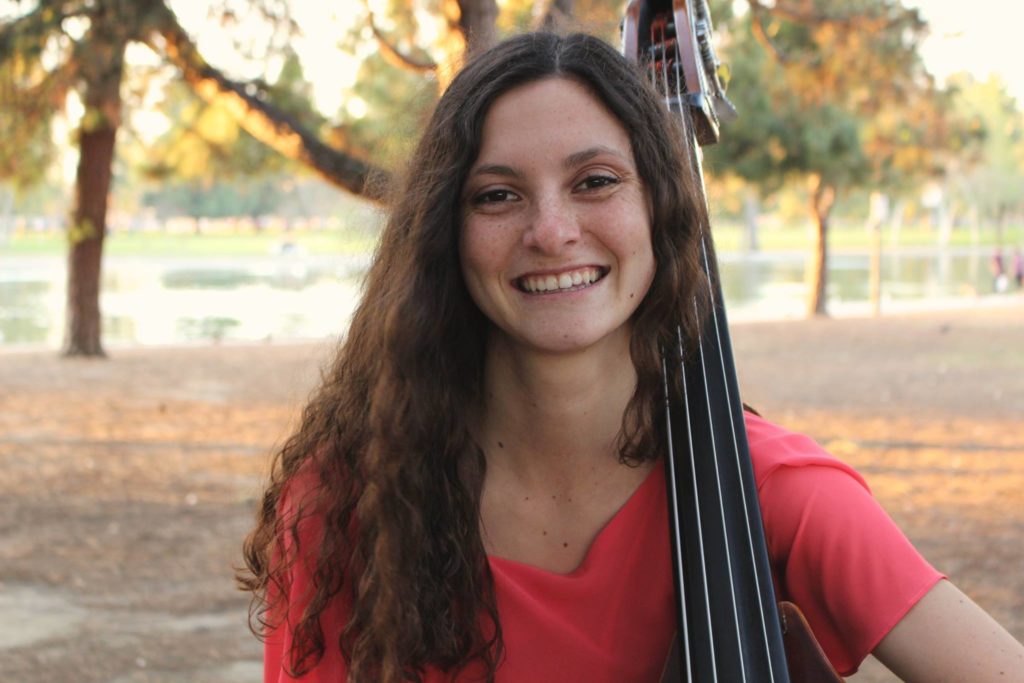 Welcome!
This website is designed to display the works of Alexis Luter-Poyourow. Thank you for stopping by!
About
Alexis Luter-Poyourow is a freelance musician, music educator, and audio engineer in the greater Southern California area. She is an alumni from California State University, Long Beach with her Bachelor's Degree in Music Performance and Music Education. In January 2020, Alexis obtained her Single Subject Teaching Credential in K-12 Music from the credential program at her alma mater.
Performance
Alexis has performed in symphonies, wind ensembles, new music ensembles, chamber music groups, composer recitals, and solo recitals. She has had the pleasure of performing in The Renée and Henry Segerstrom Concert Hall, Long Beach Performing Arts Center, The Carpenter Performing Arts Center, and Thayer Hall of the Colburn School.
Teaching
Alexis is a Single Subject Credentialed music teacher for grades kindergarten through 12. During her time as a music educator, she has worked with a variety of school districts providing music education to many students. Alexis coached bass sections in Long Beach Unified School District, East Whittier City School District, and Los Alamitos Unified School District working with middle school and high school instrumental music students. She has also been working with Harmony Project in Long Beach Unified School District as a Teaching Assistant since August 2018. In the Fall 2019 school semester, she was a student teacher in Long Beach Unified School District teaching elementary general music at Carver, John Muir, Emerson, and Oropeza elementary school as well as teaching middle school instrumental music at Franklin Classical Middle School. On top of teaching in classroom music environments, Alexis teaches private bass lessons to students who are interested in individual, one-on-one lessons. She has taught students ranging in ages from older elementary to retirees in private lesson settings.
Audio
During her time in music school, Alexis discovered her love for audio. Her audio journey began when she was a technician for the Daniel Recital Hall at California State University, Long Beach. In that position, she gained the experience of working with musicians in various musical genres, learning basic live sound audio techniques, stage setup, supporting shows as a lighting engineer, and taking shifts that involved routine maintenance in the recital hall. After four years of working for the recital hall, she wanted to learn more about sound and landed her first solo live sound gig with Living Beyond Limits- Center for Spiritual Living. In this job, she ran live audio for church services every Sunday morning. Responsibilities for this position included running sound for all Sunday services – sermons, readings, and music worship. In addition, she ran live sound for special events and concerts. Alexis is currently working from her home recording studio on several music production projects.
current
Alexis' passion and experience for performing, teaching, and audio has allowed her to become a freelance agent in the greater Southern California area. For more information on her current gigs and projects, please visit the contact page. Thank you!